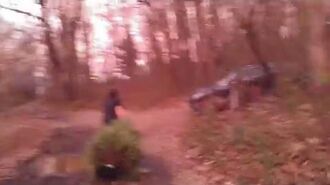 William Throws The Christmas Tree In The Woods was uploaded on December 6, 2015 by Violette1st.
The video begins with Violette picking out a Christmas tree. Back at home William takes the tree down from the truck. While decorating the tree William asks Violette if she's going to get him a new phone for Christmas. She says no because when his contract renews, she'll get it then. William then takes the tree outside with him and throws it in the woods very angry.
Ad blocker interference detected!
Wikia is a free-to-use site that makes money from advertising. We have a modified experience for viewers using ad blockers

Wikia is not accessible if you've made further modifications. Remove the custom ad blocker rule(s) and the page will load as expected.