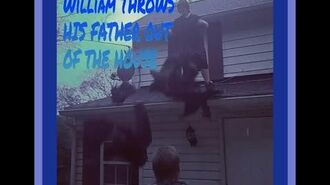 William wants to spend family night instead of playing on his Xbox. But Bill says that it's about time he gets off his lazy butt. William has had it and wants him out of the house. William goes upstairs, goes into Bill's room, grabs his clothes, and throws them off the roof, leading Bill to leave the house.
Ad blocker interference detected!
Wikia is a free-to-use site that makes money from advertising. We have a modified experience for viewers using ad blockers

Wikia is not accessible if you've made further modifications. Remove the custom ad blocker rule(s) and the page will load as expected.