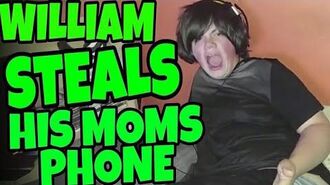 Violette is mad cause William didn't censor the raging part in WILLIAM'S REACTION: MAN PUNCHES KANGAROO... MELTDOWN!!! so she orders that William redo's the video. He disagrees and threatens to change the password so she can't get I the account. He eventually takes his moms phone to upload the video of how much of a jerk his mom is.
Ad blocker interference detected!
Wikia is a free-to-use site that makes money from advertising. We have a modified experience for viewers using ad blockers

Wikia is not accessible if you've made further modifications. Remove the custom ad blocker rule(s) and the page will load as expected.