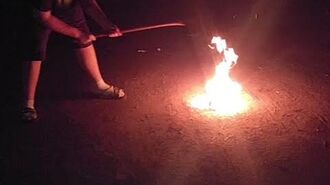 William axes and incinerates xbox controller is a video posted on violette1st and is the 60th video in the William's raging series playlist.
The video starts with William mad because he keeps getting killed in the game. While his mom kept telling him to calm down, William got angry and hit his controller. Worse, he threw it outside. Moments later, it got worse when he burned the controller and axed it. He then proceeded to put the fire out by putting the controller in the pool and put the rest out with a shovel.
Ad blocker interference detected!
Wikia is a free-to-use site that makes money from advertising. We have a modified experience for viewers using ad blockers

Wikia is not accessible if you've made further modifications. Remove the custom ad blocker rule(s) and the page will load as expected.