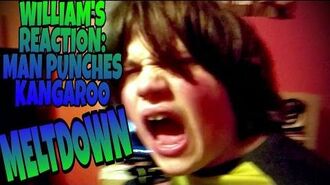 William's mom wants William to react to the man punches kangaroo video, but William won't get off the game. When he does, he can't get the El Gato setup. And when he does react to the video, he doesn't find it funny at all.
This is one of the few violette1st video to not feature the introduction. It was revealed in a video the day after that William released the video.
This is the second longest videos in the Raging Series after WILLIAM, BILL AND ANDY RUIN MOTHERS DAY!!!
Ad blocker interference detected!
Wikia is a free-to-use site that makes money from advertising. We have a modified experience for viewers using ad blockers

Wikia is not accessible if you've made further modifications. Remove the custom ad blocker rule(s) and the page will load as expected.