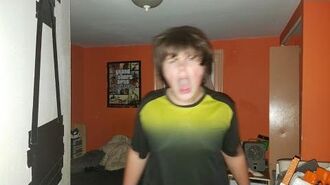 William's light out freakout is the 56th video posted on Williams raging series playlist
The video starts that William's room light is turning on and off and he doesn't know what is going on. So he decides to put tape on the light switch hoping it will fix it, but it makes the lights flicker. William finds out it was Andy and he gets a lightbulb and smashes it on Andy's head. This makes Andy take his Xbox One S.
Ad blocker interference detected!
Wikia is a free-to-use site that makes money from advertising. We have a modified experience for viewers using ad blockers

Wikia is not accessible if you've made further modifications. Remove the custom ad blocker rule(s) and the page will load as expected.