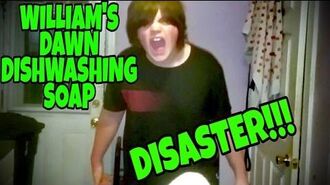 The video starts with Violette surprised that the dishwashers was leaking soap. It turns out that Andy told William to put Dawn soap in the dishwasher. William was told to clean up the mess although a big argument was in place. William's mom hoped that there was a way to fix this mess and that William didn't destroyed the dishwasher.
Ad blocker interference detected!
Wikia is a free-to-use site that makes money from advertising. We have a modified experience for viewers using ad blockers

Wikia is not accessible if you've made further modifications. Remove the custom ad blocker rule(s) and the page will load as expected.