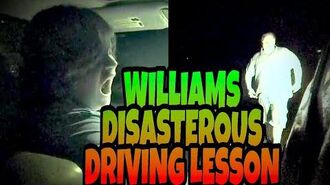 Bill wants to give william driving lessons so he could get his driver license but instead it turned into a huge issue where bill keeps calling him a jerk and dingbat and william is calling his dad a jerk too. later on Bill got out the car so he can walk home with william driving. then Bill went into the car because he didn't walk all the way to his house. in the end they made it safely there without any car crashes (sorry if you wanted to know if there was a car crash but there wasn't)
Ad blocker interference detected!
Wikia is a free-to-use site that makes money from advertising. We have a modified experience for viewers using ad blockers

Wikia is not accessible if you've made further modifications. Remove the custom ad blocker rule(s) and the page will load as expected.