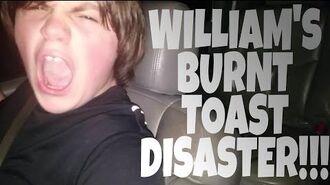 William wants to make toast, but he ends up preheating the toaster oven while the toaster is inside, causing it to burn. William gets mad and he axes the toaster and even tried to drive away. His mom takes him to McDonald's, but William wants to get his phone, making the situation even worse.
Ad blocker interference detected!
Wikia is a free-to-use site that makes money from advertising. We have a modified experience for viewers using ad blockers

Wikia is not accessible if you've made further modifications. Remove the custom ad blocker rule(s) and the page will load as expected.