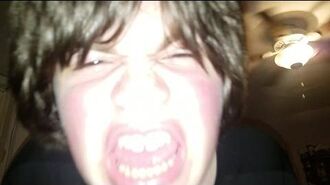 The video starts with William looking for his candy. His mom told him that she, Bill and Andy ate them all. This cause Willian to panic and stray his moms car to get more candy. He comes back with more candy, but when his mom showed him the bucket, he throws that candy away and takes his bucket to eat and he makes a mess causing his mom to go mad.
Ad blocker interference detected!
Wikia is a free-to-use site that makes money from advertising. We have a modified experience for viewers using ad blockers

Wikia is not accessible if you've made further modifications. Remove the custom ad blocker rule(s) and the page will load as expected.