Hi! I'm NASCARfan19, an admin here on the Violette1st wiki. By writing this, I speak for all the admins here, BrianME, Violette3rd, DarkUnknownWarrior, Hiroshima64, me, and a few others. As you might know from the blogs "NO DISS TRACKS AT ALL" by BrianME and "And another one..." by Violette3rd, the rate of admin dissing has increased in the last week. It has also ruined our reputation of having had only 1 infinite ban, and now we've had 4, 3 of which were within just the last 2 weeks. That's not good.
So let's just get to the point: WE WILL NOT PUT UP WITH ALL THE DISRESPECTFUL TRACKS AND POSTS. If an admin sees one, they will probably give you a lifetime block. If you get lucky and you don't get a lifetime block, you will definitely be away from the wiki for a long time. That's about it.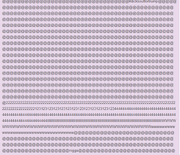 And now a message from William: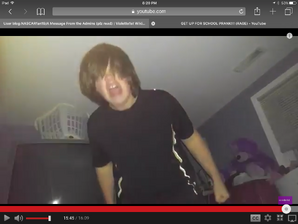 Ad blocker interference detected!
Wikia is a free-to-use site that makes money from advertising. We have a modified experience for viewers using ad blockers

Wikia is not accessible if you've made further modifications. Remove the custom ad blocker rule(s) and the page will load as expected.