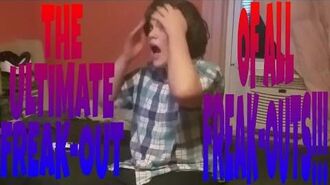 The video starts with William getting angry because his friends are losing the game he is playing on the Xbox. His mom comes in and tells him to calm down, but the team loses on the game. This makes William throw a huge tantrum and throw his headphones at his TV, causing both of them to break.
Moments get worse when William beats the TV with a shovel and runs away with it, although he didn't burn it. His mom was mad at him because she thought it didn't solve anything and now he has no TV to play his Xbox on although William can go and buy a new one.
Ad blocker interference detected!
Wikia is a free-to-use site that makes money from advertising. We have a modified experience for viewers using ad blockers

Wikia is not accessible if you've made further modifications. Remove the custom ad blocker rule(s) and the page will load as expected.