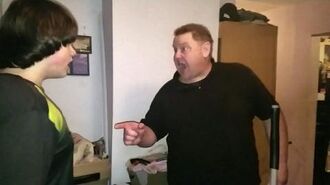 Kid spends $400 on dad's credit card was posted on violette1st and is the 63rd video in the raging series playlist
The video starts with Bill trying to find his credit card because it was lost, wanting to purchase fast food. It was later proven that William took it and spent $400 on a new Xbox. Bill gets mad and tries to take William's Xbox, but gets the box instead. Bill proclaims that he will not get away from this and plans his revenge.
Ad blocker interference detected!
Wikia is a free-to-use site that makes money from advertising. We have a modified experience for viewers using ad blockers

Wikia is not accessible if you've made further modifications. Remove the custom ad blocker rule(s) and the page will load as expected.