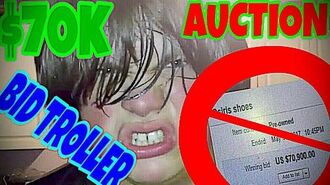 The video begins with Violette checking on William to see if he is doing laundry. He is having trouble. When he finishes, Violette tells William that he won't be getting the $70K. This makes William mad and he cuts and burns his old shoes in protest.
Ad blocker interference detected!
Wikia is a free-to-use site that makes money from advertising. We have a modified experience for viewers using ad blockers

Wikia is not accessible if you've made further modifications. Remove the custom ad blocker rule(s) and the page will load as expected.