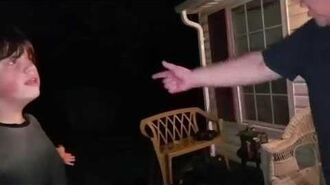 The video starts with William wanting to put a prank on his dad, so he decided to put flat tires on his truck. When his dad comes to go to work, he can't move the car. He is mad cause there isn't a working pump and now he has to go and get another pump. He says that William will pay fair this even though he doesn't have the money.
Ad blocker interference detected!
Wikia is a free-to-use site that makes money from advertising. We have a modified experience for viewers using ad blockers

Wikia is not accessible if you've made further modifications. Remove the custom ad blocker rule(s) and the page will load as expected.