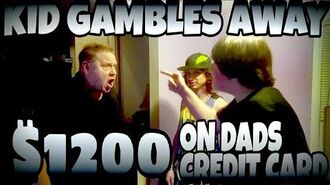 William is mad on the computer. Violette comes to see what happened and Bill said that he owns the bank $1,200. William admit that he gambled $1,200 cause he wanted free money. This makes Bill mad and he tried to blame it on Andy. Soon, the family is fighting over who bid the money before Bill takes William's Xbox and was gonna hide it so he can't get it till he pays back the money. This makes William go crazy and trashes the house for his Xbox.
Ad blocker interference detected!
Wikia is a free-to-use site that makes money from advertising. We have a modified experience for viewers using ad blockers

Wikia is not accessible if you've made further modifications. Remove the custom ad blocker rule(s) and the page will load as expected.