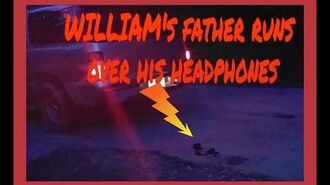 Violette is sick and has a headache. She tells William to keep it down on his Xbox since she's not feeling well. When William argues with her, she go gets Bill. Bill tries to take the controller away from him, but William refuses. He steals his headset and puts it behind the car causing it to break in half.
Ad blocker interference detected!
Wikia is a free-to-use site that makes money from advertising. We have a modified experience for viewers using ad blockers

Wikia is not accessible if you've made further modifications. Remove the custom ad blocker rule(s) and the page will load as expected.