It's the Super Bowl and Andy and Bill were rooting for the Atlanta Falcons to win while William wanted the Patriots to win. At first, the Falcons were winning the game, but the Patriots made a comeback and won the game 34-28 in overtime. Bill and Andy went hysterical cause they owed William $40 each. So they attack him with pillows and Andy and William fingered each other.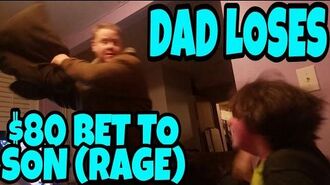 Ad blocker interference detected!
Wikia is a free-to-use site that makes money from advertising. We have a modified experience for viewers using ad blockers

Wikia is not accessible if you've made further modifications. Remove the custom ad blocker rule(s) and the page will load as expected.