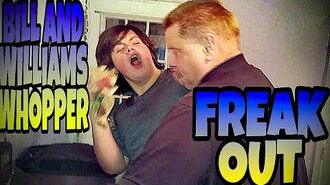 Bill, William and Violette are going to Burger King to get 4 Whoppers as Bill claims that it will make him more healthier despite William and Violette disagreeing on it. When they get home, Bill said that all four of the Whoppers will be for him, making William mad and destroying all the burgers. He also takes his credit card and tries to get more Whoppers.
Ad blocker interference detected!
Wikia is a free-to-use site that makes money from advertising. We have a modified experience for viewers using ad blockers

Wikia is not accessible if you've made further modifications. Remove the custom ad blocker rule(s) and the page will load as expected.